London Bus iPhone and iPod Touch Application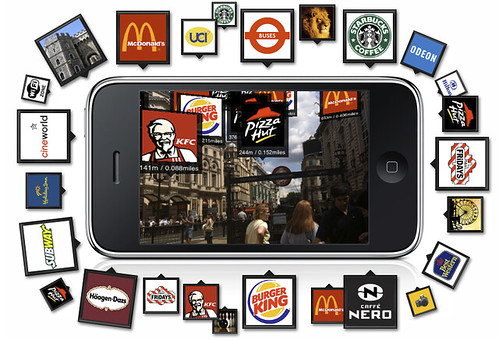 All of this augmented reality stuff looks incredibly dated before its even launched. There must be something more interesting that can be done with the Little Box of Powerful Sensing that doesn't involve stabbing your fingers at Big Logos floating across smudged glass screens. Something more like the Whispers of Angels.
Just a hint, a gentle nudge. Like a cheat in a videogame. Technology finessed to the point that you could easily convince yourself that if you were smarter, a more capable person, you wouldn't need it.